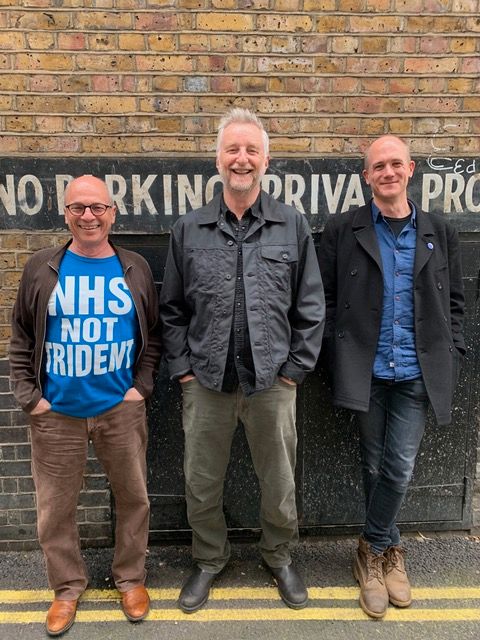 In a specially extended edition, beloved Barking bigmouth Billy Bragg tells Kerry and Luke how he first encountered the works of Dylan in the early 1970's, "through the portal" of Simon & Garfunkel and Rod Stewart. "Greatest Hits, Volume 2 really messed with my head and my songwriting".
We learn that when Chrissie Hynde asks him to come backstage to meet Bob post-concert, Billy flees into the night, terrified of disgracing himself in front of his hero. Wiggle Wiggle, Woody Guthrie and Wilco also loom large in our landmark sixteenth podcast.
Billy Bragg writes and sings bitingly intelligent, warmly humane songs about politics and love. His albums include Shine A Light, Tooth & Nail, Bridges Not Walls and Mermaid Avenue – The Complete Sessions. His books include Roots, Radicals and Rockers: How Skiffle Changed the World. His recent documentary is Rock Island Line: The Song That Made Britain Rock. In 2019, he'll be touring both the UK and USA.
Twitter @billybragg
Listeners: please subscribe and/or leave a review and a rating.
Twitter @isitrollingpod
Recorded 20th March 2019