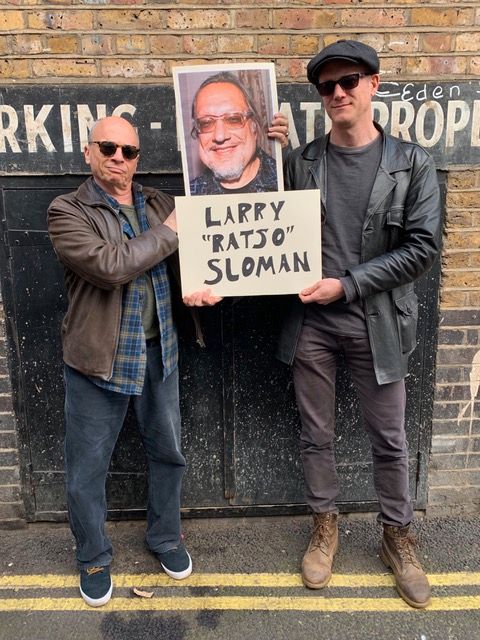 From New York, it's the legendary Larry "Ratso" Sloman, author of On The Road With Bob Dylan, the up-close-and-personal story of the 1975 Rolling Thunder tour. Ratso shoots the breeze with Luke and Kerry about Bob, Joan, Sara, Joni, Roger, Renaldo, Clara and the rest of the gang. The Scorsese Rolling Thunder Revue doc is previewed and his new album discussed.
From his beginnings as a suburban teenage accountant to hanging out with the foulmouthed Fugs, blagging his way into Rolling Stone magazine, accosting Dylan outside a beauty parlour and being invited on tour, to recording a duet opposite Nick Cave (with flute by Warren Ellis) - it's been a long, strange trip.
Our conversation with Ratso includes Stubborn Heart album producer Vincent Cacchione.
Ratso Sloman was known as Larry until Joan Baez changed his name. He has written books on Houdini, David Blaine, Mike Tyson, Howard Stern and Anthony Kiedis. He has directed a Dylan video, edited National Lampoon and written a history of marijuana in America. More importantly, Ratso has a Master's Degree in Deviance and Criminology.
Podcast: Ratso & Friends
Twitter: @ratsosloman
Listeners: please subscribe and/or leave a review and a rating.
Twitter @isitrollingpod
Recorded 10th April 2019