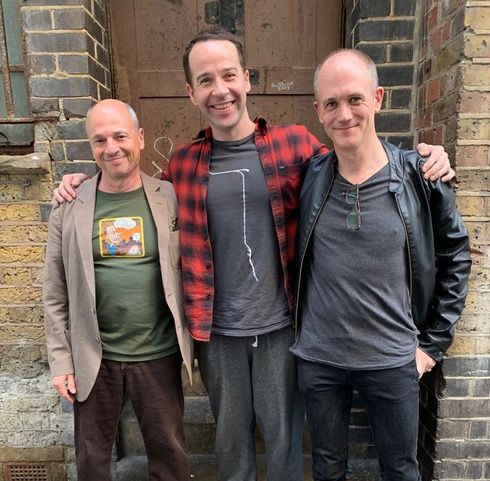 Actor Jonjo O'Neill tells the true story of how Bob Dylan changed his life. Coming to Blowin' In The Wind through a dodgy guitar teacher in Catholic Belfast, moving on to full-blown Dylan conversion through Scorsese documentary No Direction Home, realising that Bob is "a messianic boy who ends up, like Jesus, saying: "Why, Father?""
 
He continues: "I placed myself as the character of 'Bob'. I felt totally intoxicated by playing him. I felt the drama of what he was doing. I wanted to be Bob Dylan. I was jealous that no one else got to do it!" Join us for one of our most unexpected episodes.
Jonjo O'Neill, born in 1978, is an Associate Artist with the Royal Shakespeare Company, where he played Richard III and Mercutio. He also has strong connections with the Royal Court Theatre. On film and television, Jonjo is best known for Defiance, Doctor Who, The Assets, The Fall, Constantine, Patrick Melrose and the final, stagecoach section of the Coen Brothers film, The Ballad of Buster Scruggs.
Website: https://jonjooneill.com/
 
Twitter: @ONeillJonjo
Listeners: please subscribe and/or leave a review and a rating.
Twitter @isitrollingpod
Recorded 25th February 2019