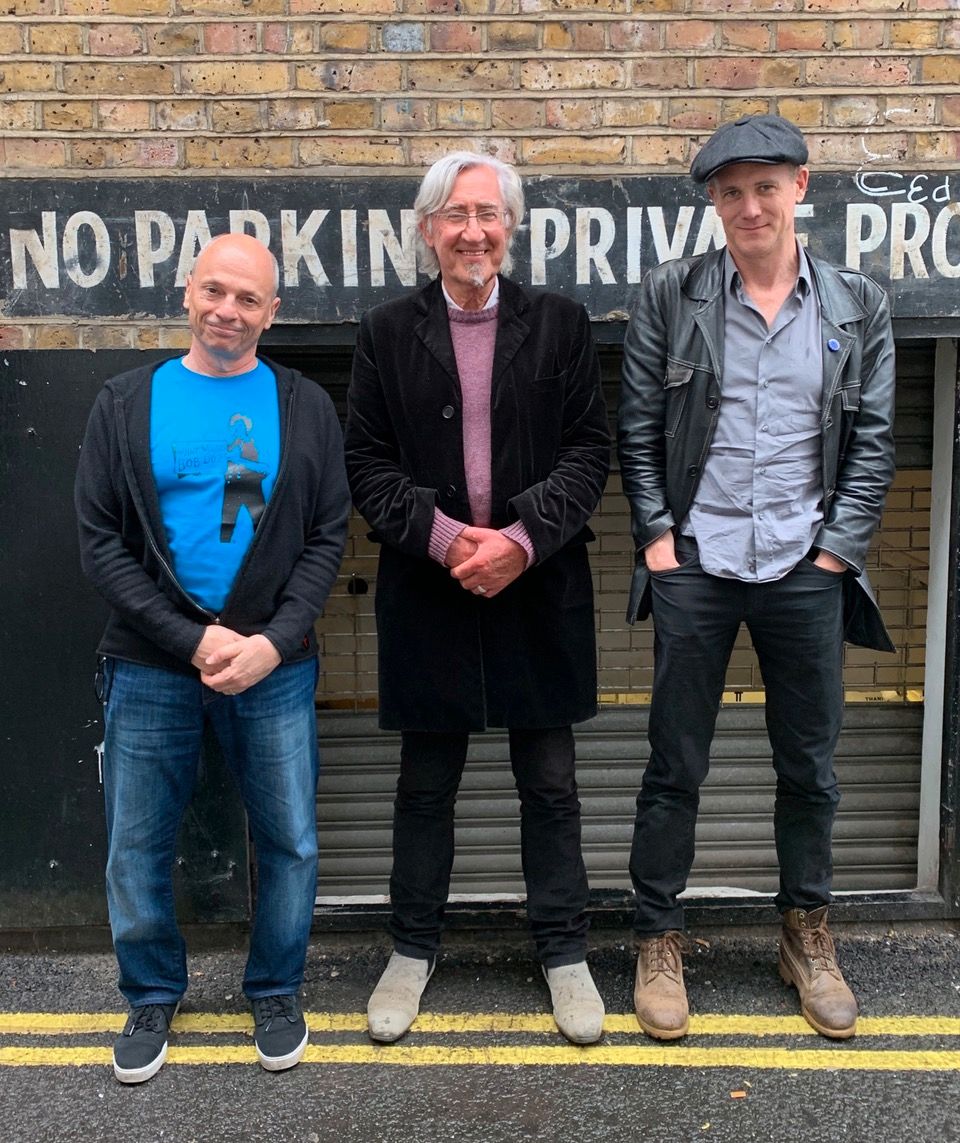 We devote our next two episodes to Michael Gray, one of this podcast's literary heroes. Seems we owe it all to Linda, the university girlfriend who introduced him to Bob's work. "Coming from a rock 'n' roll background, I had no interest in folk-clubbery; it just seemed weird". Soon he was marvelling at the poetry and, at Liverpool in 1966, Dylan's "extraordinary ability to recite at length, stoned out of his head, yet word perfect."
Michael talks us through the various editions of his classic Song & Dance Man, from the slim first edition to the gigantic third version, which Uncut called "dazzlingly brilliant... an intellectual tour de force... an essential companion". In between, we hear about his relationship with "the bony figure who came through the middle of the curtain" and changed his life.
Michael Gray is a world authority on the work of Bob Dylan. His Song & Dance Man: The Art of Bob Dylan, published in 1972, was the first full-length critical study of Dylan's work. Its massive third edition, Song & Dance Man III (2000), is an essential part of any Dylan fan's bookshelf. Michael's vast Bob Dylan Encyclopedia (2006) won the International Association of Music Libraries' C.B. Oldman Prize. Another major work, Hand Me My Travelin' Shoes: In Search of Blind Willie McTell, was published in 2007.
His articles have been published in Rolling Stone, The Times, Literary Review, Independent, Guardian, Observer, Sunday Times, Weekend Telegraph, Independent on Sunday, Sunday Telegraph, Melody Maker, Uncut and many more.
Website: www.michaelgray.net
Twitter: @1michaelgray1
Listeners: please subscribe and/or leave a review and a rating.
Twitter @isitrollingpod
Recorded 12th June 2019