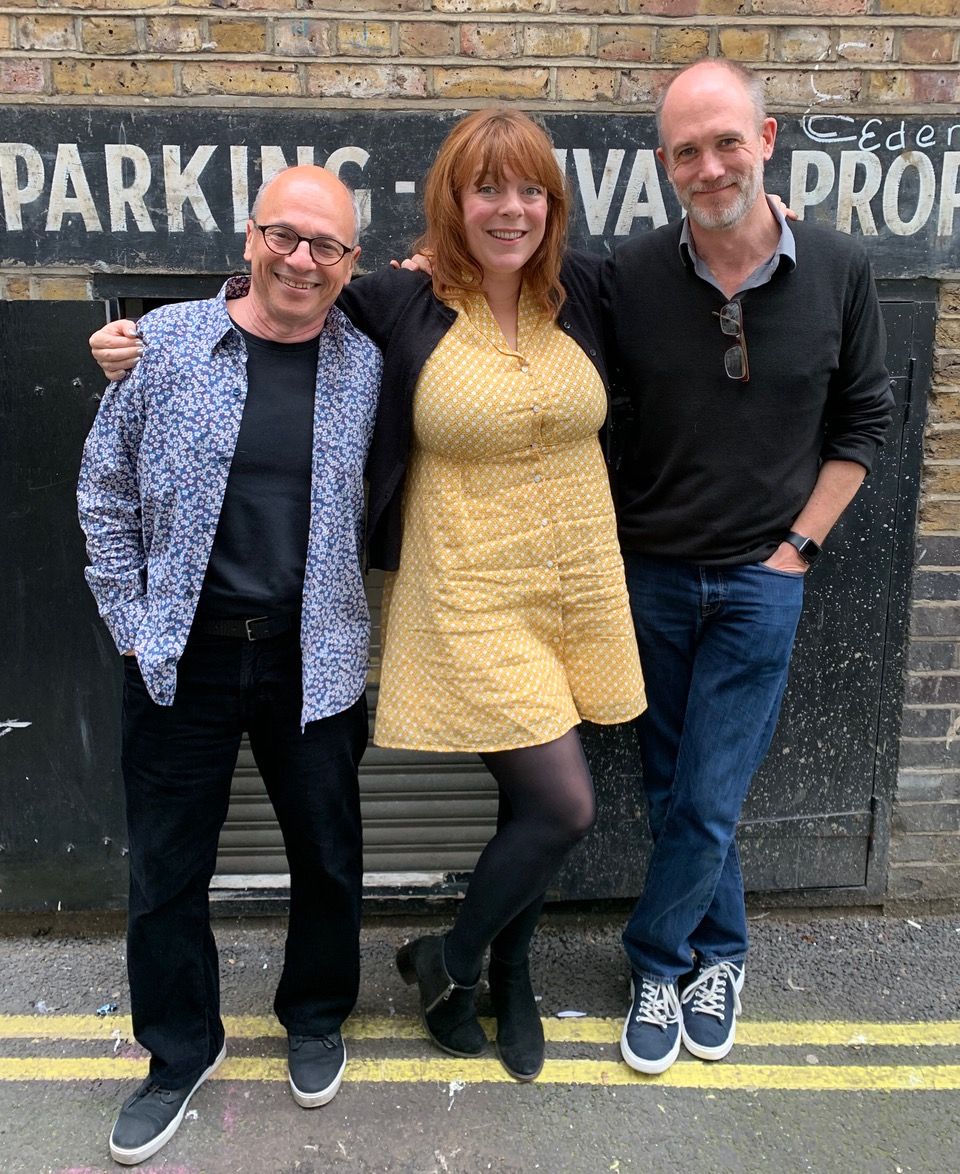 As an early Thanksgiving treat, Luke and Kerry welcome American singer Piney Gir. Piney (real name Angela), hails from "a very strict part of the Bible Belt", where she grew up listening to cassettes of wholesome Christian music and a few of the "less psychedelic" Beach Boys tracks. One day, Dylan's Slow Train Coming caused chaos in her parents' car: her dad, a born-again Vietnam vet, loved it but her mom hated it ("or maybe she might have hated my dad").
Piney's parents' church was hardcore: "speaking in tongues, fainting, dancing - and album burning in the church car park". She finally broke away from Christian Rock and entered the world of secular music via Depeche Mode and The Cure. Eventually, Edie Brickell's cover of A Hard Rain's A-Gonna Fall and Scorsese's No Direction Home brought her to the Church of Bob: "I'm interested in his relationship with faith". Join us for a surprising journey in and out of the heartlands of America.
Piney Gir was born in Kansas but has been based in the UK since 1998. She has been described both as a musical chameleon and as "the Indie Dolly Parton". As well as being a fixture on the London music scene, she has toured to venues like Glastonbury and South By Southwest. Her songs have appeared in TV programmes including Grey's Anatomy, Private Practice, Made In Chelsea, Waterloo Road and Being Human.
Piney's latest album is You Are Here. https://circuitsweet.co.uk/2019/11/piney-gir-album-you-are-here-out-now-new-live-dates-announced/
Twitter: @PineyGir
Listeners: please subscribe and/or leave a review and a rating.
Twitter @isitrollingpod
Recorded 8th October 2019