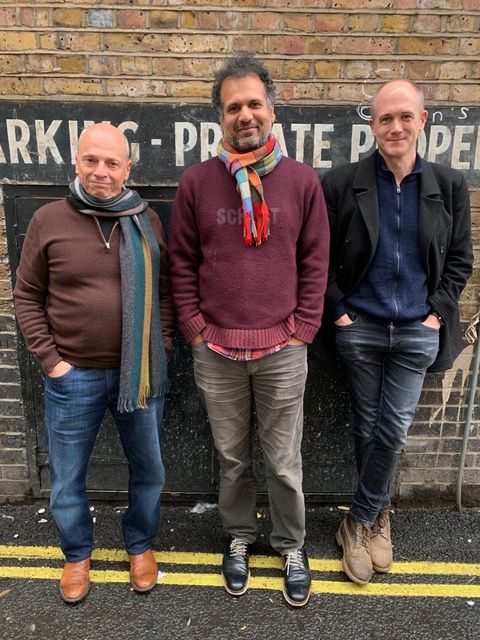 Blinded By The Light screenwriter Sarfraz Manzoor joins us for an unexpected "Bob Meets Bruce" episode. A passionate Dylan man, Sarfraz first saw Bob in 1990, camping out with other hardcore fans for tickets at Hammersmith Odeon (he tips his hat to the legendary 'Lambchop').
 
Topics include Oh Mercy ("...it feels like a contemporary album. That swampy, darker take on things feels right for now") and Bob's age when he recorded it ("he seemed a Methuselah-like prophet, but was the same age I am now!"). In our three-way conversation, Dylan shares centre stage with Springsteen: Sarfraz is a big fan of their "appalling" live duet of Highway 61 Revisited. Don't miss this surprising episode with the summer's filmic man of the moment.
 
Born in Pakistan, Sarfraz Manzoor is a British journalist, documentary maker and broadcaster. He is a regular contributor to The Guardian, presenter of documentaries on television and radio and a cultural commentator who appears on programmes such as Radio 4's Saturday Review. His memoir, Greetings From Bury Park, was published in 2007. He co-wrote the just-released film Blinded By The Light, based on his book.
https://www.manchestereveningnews.co.uk/whats-on/film-news/manchester-author-sarfraz-manzoor-16627048
https://www.theguardian.com/film/2019/jul/27/sarfraz-manzoor-bruce-springsteen-and-amolak-changed-my-life
Twitter: @sarfrazmanzoor
Listeners: please subscribe and/or leave a review and a rating.
Twitter @istrollingpod
Recorded 4th February 2019